Hello, hello. For the past five days I've been waiting for Bigpond to get it's act together. A few hours after the blackout, I lost my internet. In my boredom I finally managed to catch up on seasons 2, 3 and 4 of Gossip Girl (ARE YOU READING THIS LNDEE).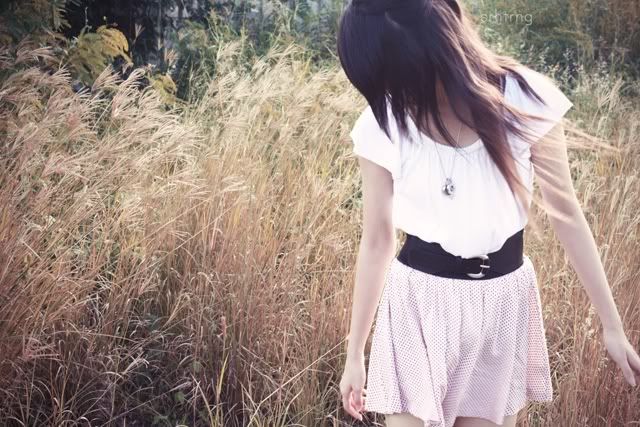 Dora came over on Sunday so we could do another photo shoot before school starts. I swear to god she is blessed with amazing facial features. Big eyes, full eyelashes and long, thick ash coloured hair. We went to the top of my hill and stayed there for a while until we went through this hole in a random fence that Dora found. It was pretty stupid squeezing through the little gap in fence because after a bit of walking we saw that we could've just walked around it LOL. Poor Dora grazed her back for nothing :(

Anyway, on the other side of the fence is a bike/walk way which is right next to a bridge above a highway where you can see the cityscape. I really need to go there at night some time soon. Ok anyway, photos.

If you guys wanna see more photos from the shoot, I posted a link at the end of this post to an external online portfolio I'm trying out for the first time.